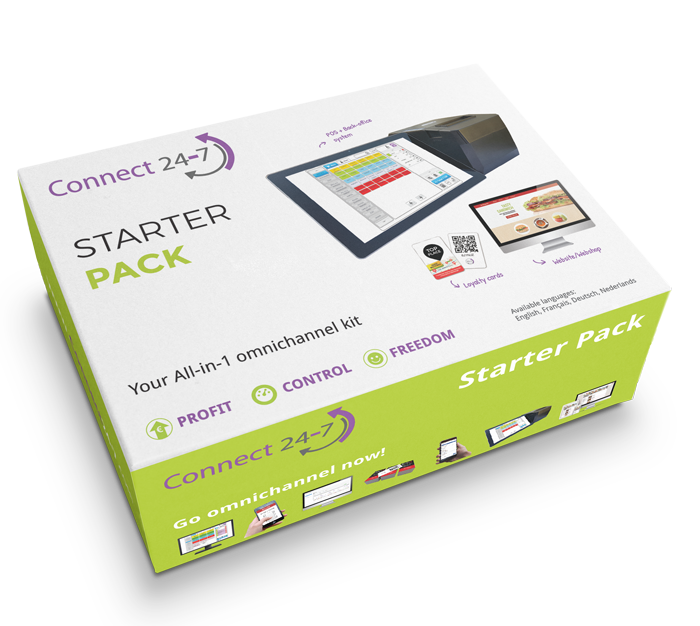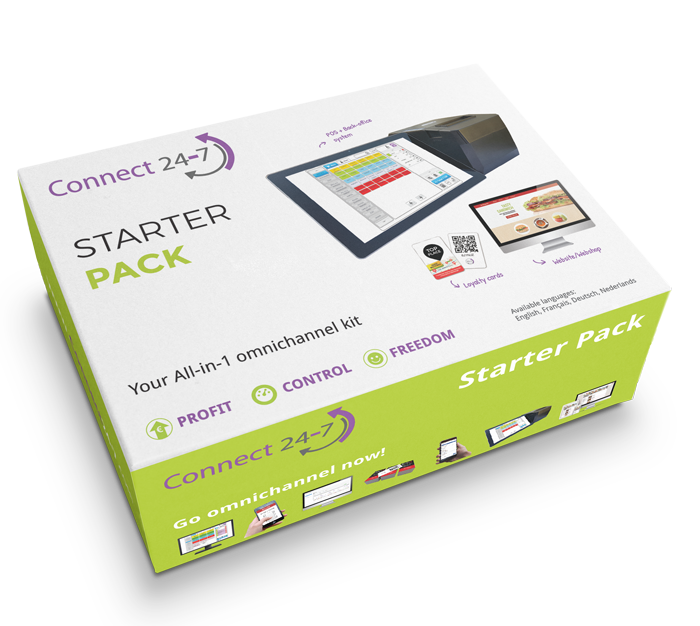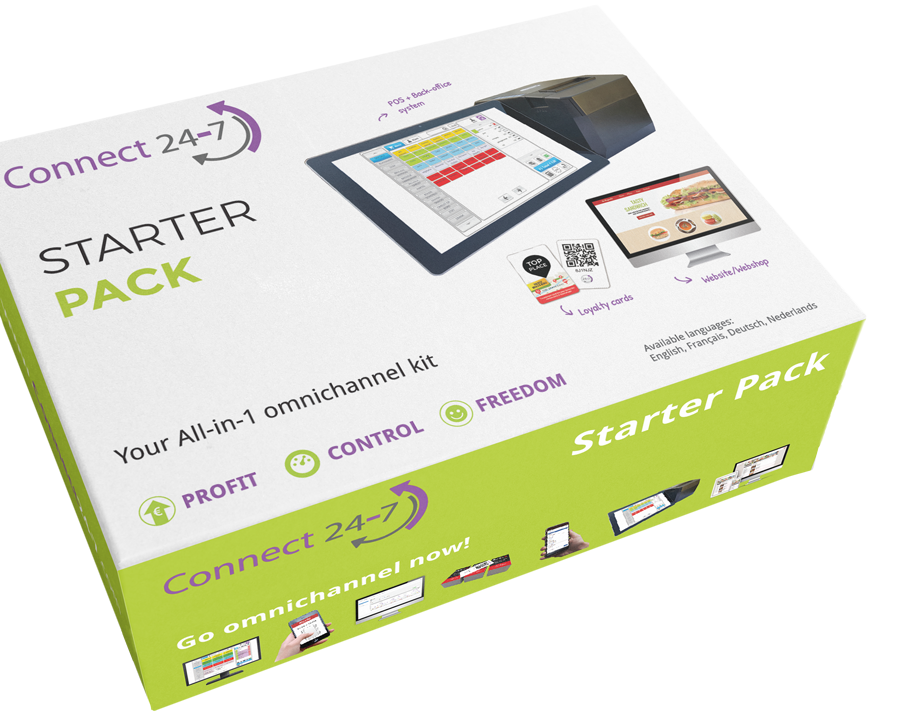 Join the future of today:
The one and only All-in-1 Omnichannel Kit
for the smart entrepreneur!
More revenues with less costs and more fun at work!
Serve your customers even faster with the userfriendly POS system, sales & management tools in 1 easy-to-use Omnichannel Kit. No need for pen and paper or staff remembering orders anymore.
Enter orders quickly in sales software or POS system – Own back-office
Start immediately due to it's intuitive design - Change products & prices quickly and make reports in your back-office on smartphone or laptop

Update quickly products, prices, descriptions, allergens, pictures, etc. in your back-office – change data in all tools automatically with 1 click – with all possible options and sub menus

Scan loyalty card, VIP card or gift voucher directly with the optional 2D scanner
- spoil your customers even more by rewarding their loyalty – the marketing tool of the moment

Professional webshop specifically for take-away and/or delivery meals on own website
Orders are printed automatically on the receipt printer or on an optional kitchen screen

Uw klanten reserveren gemakkelijk een tafel op uw eigen website
beheer reservaties onderweg via uw back-office op uw smartphone of direct op kassa of laptop
Available as from now - More information?
Contact us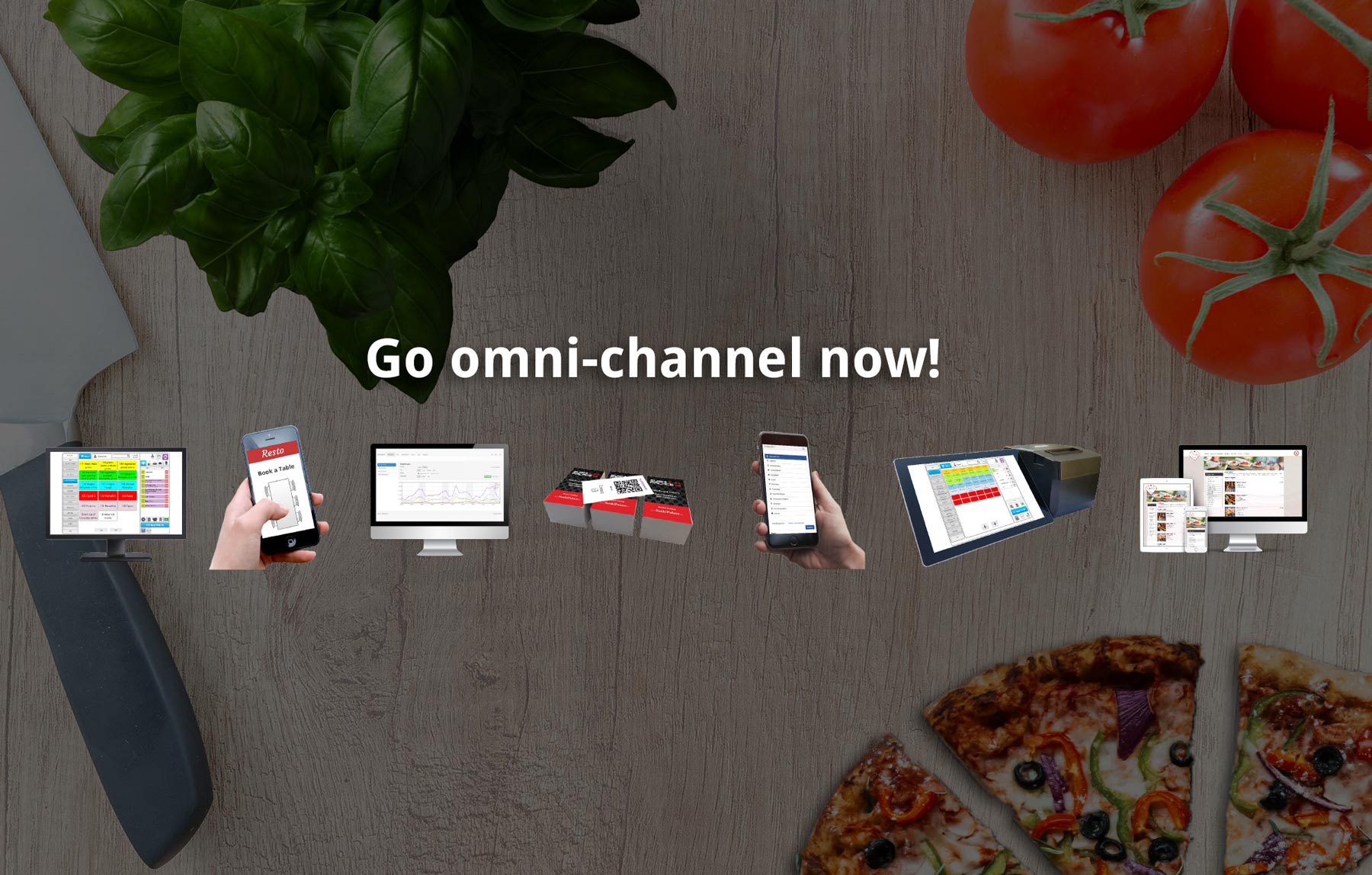 Serve your customers even faster
with the Connect24-7 sales tools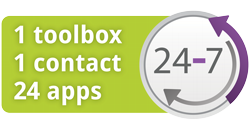 Complete sales, management & support pack
Standaard pakket geleverd inclusief:
Support, service, maintenance and updates
ConnectHUB installed on tablet or integrated with your POS terminal - the ConnectHUB is the management software for all your omni-channel sales tools
Website incl. professional e-mail address or your Menu module
with always up-to-date products and/or prices on your own website
The 3 main sales tools connected with the ConnectHUB or integrated with your POS terminal:

Webshop for take-away meals and/or delivery
Loyalty customer cards + set of customer cards
Table reservation system


Options
Offer the relevant payment methods in order to serve all your customers with their favorite payment method – no more lost sales – from payment terminal to online payments up to Payconiq payment – fully integrated so spending less time and mistakes no more
The All-in-1 WaiterFlash handheld terminals – serve your customers even faster directly at the table, including integrated receipt printer, customer card scanner & the relevant payment methods
Telephone modem & VOIP/multiple telephone numbers solution – immediately get the right customer data like name, address, etc.
Labelprinter for printing customer/product labels on packaging
Integration of 3rd party order platforms – no additional printers needed
Integration with accounting software – save administration time
Request now a quote, meeting or demo via one of our resellers
The Omnichannel Kit is a product of Connect24-7 and is distributed by our reseller among others Allin1POS.
CONTACT US
We would love to work together with you!
Call us or send us your contact details for more information.
Be
Petrus Van der Taelenstraat 2
2840 Rumst
Belgium